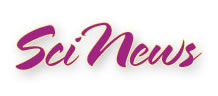 The SIVB congratulates Dennis Laska who has retired from Eli Lilly after working for the pharmaceutical company for 30 years.
---
Changing the Face of the Cannabis Industry
The legal status and societal acceptance of marijuana is continually evolving and now supports a multi-billion dollar industry conducting commerce in 26 states.   Along with this shift in public and government attitudes, the cannabis industry is rapidly becoming 'professionalized', bringing business discipline and scientific expertise to the agronomic and horticultural aspects of cultivation.  Regulations are also evolving so that there will hopefully be more freedom in the future for research into the medicinal applications of Cannabis.
Cultivators will need to explore technologies that provide efficiency and competitive advantage.  This will create demand for highly skilled personnel that have specialized training in a number of scientific disciplines.  Cannabis testing labs are some of the best examples of this emerging industry's need for highly skilled staff. Detailed chemical analysis that reveals the levels of key cannabinoid constituents is accepted as an essential quality control parameter for cultivators and consumers.  Many states require that cannabis and cannabis products be tested before they can be sold in dispensaries.  The new testing protocols for potency, chemical profile and secondary metabolites require individuals with a high level of education and often years of lab experience.
Skilled professionals that have knowledge of advanced breading methods will also find opportunities in the cannabis sector. Breeders are constantly developing cannabis genotypes with improved characteristics.  The application of genetic markers and genomic tools will help to accelerate the pace of genotype development.  It is also likely that plant tissue culture techniques and processes will play a critical role in marijuana cultivation.  Cannabis is generally propagated via vegetative cuttings and tissue culture should provide greater efficiency and capacity.  Expertise in controlled environments and automation will also play an important role in the industry. Chemists and process engineers will be needed as extraction and purification become more important for production.  In addition to the production of cannabis flowers for their medicinal significant chemical constituents, we can expect an increasing role for academic and industrial research into the agronomics of hemp for fiber and feed applications.
As of November 2017, Twenty-six states and the District of Columbia currently have laws legalizing marijuana in some form.  With more than half the United States now embracing a regulated approach to cannabis, small size and low sophistication cultivation will no longer be able to meet growing demand.   This growth in scale, as well as the state-by-state expansion of cannabis is driving a real demand for highly skilled professionals.  The new revenues generated by cannabis sales will fund significant long term investment in many areas related to plant science and should spur industry growth and hiring well into the foreseeable future.
Michael Stevens, Chief Executive Officer
Ted Klein, Chief Scientific Officer
Meristematic, Inc.