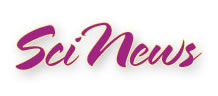 Growing interest in assay development for high-throughput screening and lead discovery among government, academic, and industry researchers has been addressed by the introduction of assay guidance workshops led by AGM editors, which emphasize a broad range of critical concepts from the AGM. This was recently highlighted in an article by Society for Laboratory Automation and Screening (SLAS) Director of Education, Steve Hamilton, called "Effective Drug Discovery Begins with the Right Assay" (http://www.slas.org/eln/effective-drug-discovery-begins-with-the-right-assay/). The next workshop (http://www.slas2017.org/program/assay-guidance.cfm) will be held in Washington DC at SLAS2017 on Saturday February 4, 2017. Many of the instructors have 20-30 years of experience in the field of drug discovery. The workshop will be a valuable resource for laboratory scientists who are planning or beginning to develop test methods for high or low throughput screening that are amenable to automation using appropriate statistical and operational concepts. The workshop will also be useful for early career researchers and experienced investigators who wish to learn about the latest assay concepts for HTS and lead optimization.
The Assay Guidance Manual (AGM) (http://www.ncbi.nlm.nih.gov/books/NBK53196/), is an eBook hosted by the National Library of Medicine that is dedicated to best practices in drug discovery and development (https://ncats.nih.gov/expertise/preclinical/agm). A large gap currently exists between basic research conducted in academia and small biotech startups and the translation of those fundamental advances into therapeutic development, which historically has remained the expertise of large pharmaceutical companies. The publically available AGM is intended to address this gap and to provide guidelines that can be utilized to train scientists in various fields across the translational research spectrum. The manual was originally developed within Eli Lilly and Company in the 1990s as an important training document containing "tribal knowledge" from more than 100 drug discovery scientists for early phases of regulated drug development.
Submitted by Terry Riss, Ph.D.
Global Strategic Management, Cell Health
Promega Corporation
---
This year, Dr. David Stanley (Research Leader, Biological Control of Insects Research Laboratory, USDA)   visited Bulent Ecevit University in Zonguldak, Turkey, to co-author research manuscripts and work on a formal agreement between the university and our ARS research lab. He will also will spend most of November in China, working on manuscripts and presenting lectures.
---
Dr. Joel Greenberger, Claude Worthington Benedum Professor and Chair of the Department of Radiation Oncology at the University of Pittsburgh Medical Center, is the Principal Investigator on a five-year $18 million funded National Institutes of Health grant to continue studies aimed mitigating the effects of radiation. The title of this funded by the National Institute of Allergy and Infectious Diseases (NIAID) is "Center for Medical Countermeasures Against Radiation (CMCR)" and the structure of this collaborative project is illustrated in the figure below.  The full press release from the University of Pittsburgh is available at: http://www.upmc.com/media/NewsReleases/2015/Pages/greenberger-nih-renewal.aspx .
---
Dr. Kolla Kristjansdottir, Assistant Professor of Biomedical Sciences at Midwestern University (Downers Grove, IL), is a co-author on the paper titled "Effectiveness of an Interprofessional Education Event for Graduate Health Professional Students" published in The Internet Journal of Allied Health Sciences and Practice. 
Knecht-Sabres LJ, Gunn JF, Conroy C, Getch SE, Cahill SM, Lee MM, Ciancio MJ, Jaskolski J, Palmisano L, Kristjansdottir K.
Effectiveness of an Interprofessional Education Event for Graduate Health Professional Students. The Internet Journal of Allied Health Sciences and Practice. 2016 Oct 21;14(4), Article 2.